Matte black!!! (Well, some of it is...)
Hey!
I wasn't sure if I should start a new thread, or continue the last one; so I thought if start a new one and cross my singers that this was ok.
Well... After around 12 hours of stretching vinyl, a fair bit of swearing, and a good few brews we managed to get our front end wrapped in vinyl!!
Tadaaaa!!!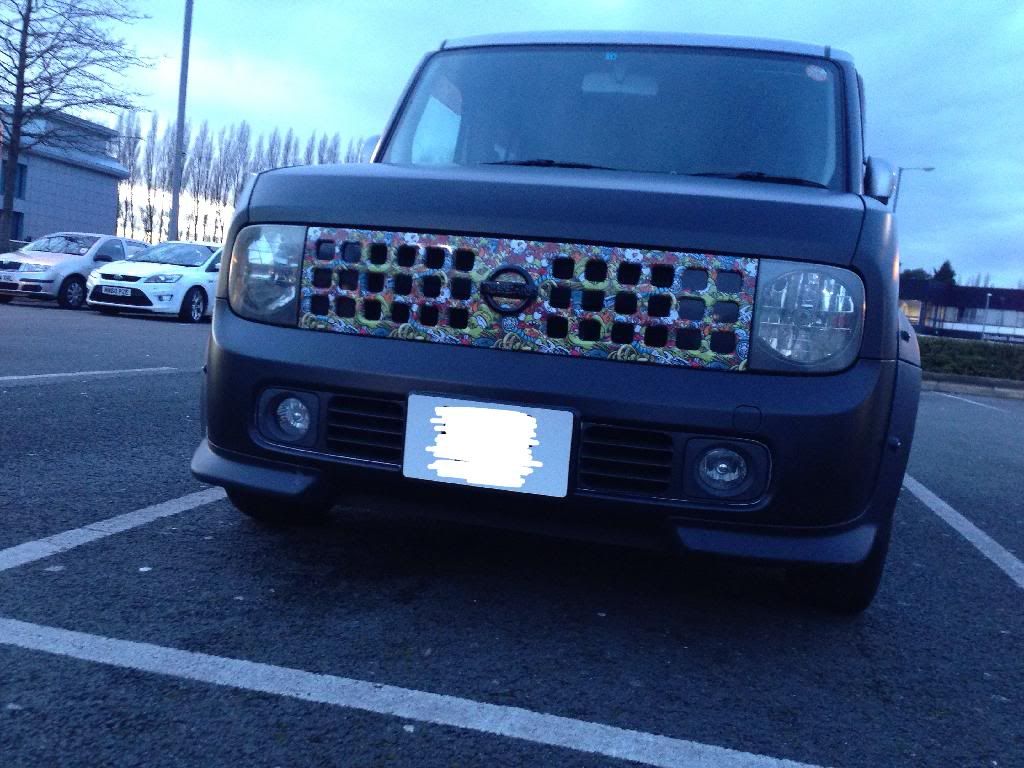 And the slightly less cool view...
I will say, that it is WAY more difficult then you would imagine (I've seen the YouTube videos, I though 'well, it is more or less square, it can't be THAT difficult'.., how wrong was I!!)
It looks good (in my opinion) from a short distance, but close up there are a fair few visible slip ups, but we have a tonne more vinyl, and we're going to keep on at it and go back and redo the bits that let it down - maybe
The paintwork was quite poor in a couple of places once all the old Japanese stickers had been removed, so we are happy anyway