<ul><li><font size="3"><i>Pics on full site if you can do this as in video<u>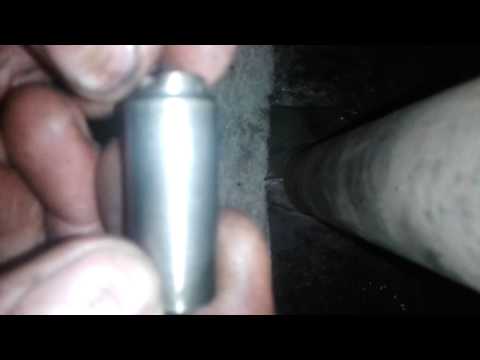 </u>Your chain has reached its limits in the adjuster is a none return cam which has gone over they can be reset/reused how ever time for and sprockets chain. <u>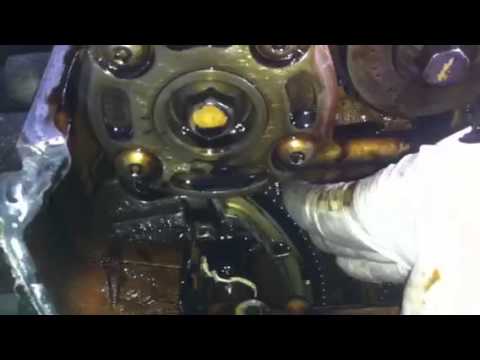 http://www.google.co.uk/url?sa=t&source=web&cd=8&ved=0CEcQFjAH&url=http://www.partinfo.co.uk/docs/2208&ei=VoZ0U4CRMsrXPd_agKgJ&usg=AFQjCNHeKCNh5-mDIAXmG2KG7Jy51p-bhg&sig2=X2SRhA9-lQ5enHuDPYAjSQ
</u>Hi boys and girls some pic not to bad so far do chain removel tomorrow <font color="#ff0000">
<u>Disconnect battery</u></font><u> .<font color="#ff0000">radio code</font></u> do you know it before you kill power Remove air filter .remove any pluged unit on air box . Unclip air filter remove.unbolt air box 6/7 m6 bolt couple of air pipes mark if you feel like for eas.
Unplug coil packs i number my up to you
Undo cam box around edge and two on the left near middle leaver off
Remove top engine mount.
Support engine if need to
Remove drive belts
Alternater
Ac pump do not undo pipes just move to help
Remove exhaust down pipe unplug lambda .
Remove lower tin sump these are stuck on so leaver with a thin blade .
In side sump there are three m6 bolt
Inside.
Around edge there are more .
Undo lower ball joint driver side and lift out then pop drive shaft onto of box . Undo the gear box bolts but leave in about three turns and part away .
The lower Ali case is glued on and well so need a thin parting wedge there are two doles on the gearbox end to locate the sump i used a workshop power saw blade
Plenty of jiggy drop down
Front timing cover undo bolts and the same glue and there are three bolt going down in to the case and five bolt hold on the timing gear flat top case
Next you need a compressor and a blow gun to un lock inlet cam advancer . I do have a proper diagram i up load .and a full timing make page .
<u><font color="#ff0000">The lower crank sprocket can be put on wrong . So BE CAREFUL deep big groove to face you or the timing marks will be wrong</font></u> .<font color="#009900"> <u>The marks are inlet cam11 oclock .exhaust1oclock and crank is 7oclock</u></font>. Line all up before you remove old chain then you can see were it was
lined up .the old chain my not be lined up as it slowly run out the back
again. <u><font color="#ff0000">The timing marks are easy to see and the chain has id links to line up with sprockets</font></u> .Dont forget to lock cam advancer back easy job but spanner on cam hex and rotate away from you And fit new top gauze gasket on cam cap . The job was ok and done in car little fiddley but yes no more than any other fwd car. What took time and most important is cleaning the old Nissan gasket sealent off all the bit if not you may leak. And buy a good selent not silcone nor rtv . .time wise first one and learning ten hours . This was a manual micra 1.4 not to different in room . No special tools jack axle stands . Oh compressor and air gun . I put full kit in as the advancer socket was worn .parts used.
Oil
filter/
Air/
Complete kit chain sprocket guild kit/
Cover gasket/
Advancer gasket Nissan only13533ax010
Tube of gasket sealent
And one big helping of fun .
More to follow auto data technical </i></font></li></ul>